What Should I Expect At My Session?
Initial Consultation
I encourage clients to first meet me for a free consultation, when we will discuss your current health and health goals, answer your questions, and talk about course of treatment. Many factors influence how well a client will respond to acupuncture and East Asian medicine and this initial meeting allows both of us to decide how best to proceed.
First Acupuncture Session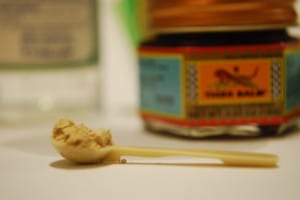 At your first acupuncture session, we will begin by reviewing a thorough health history, including both your main complaint as well as general health from head to toe. All of this information helps paint a holistic picture of your health which guides selection of points, herbs, and techniques. To complete the picture, I will feel your pulses and look at your tongue. For each point selected, I use my hands to find the correct location. You will feel pressure from a small tube that guides insertion, then a quick pinch as the needle is inserted. As I move the needle slightly, you may feel aching, warmth, fullness or tingling. Once all needles are in place, I will let you rest for 15-20 minutes before removing the needles.
Herbal Medicine and Other Techniques
Herbal Medicine: For many clients, herbal medicine can complement treatment and improve results.
Cupping: Tight muscles and pain often respond well to cupping therapy.
Shoni-Shin: For children, a gentler touch, or those who prefer no needles, these Japanese style tools are used to stimulate without puncturing the skin.
How Many Acupuncture Treatments Will I Need?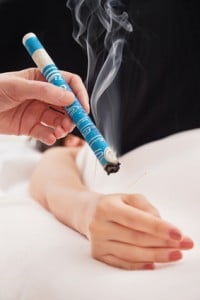 The number of treatments needed to provide complete relief from a symptom varies significantly from person to person. Most patients receive 1 to 2 treatments per week, and begin with a course of 4 sessions. Simple pain complaints may resolve within 4 -5 sessions, while complex conditions may benefit from ongoing treatment.
East Asian Medicine addresses both the underlying imbalance (the root) and the symptom (the branch), so it isn't a quick fix, but does deliver lasting results. After learning more about you and your health history, we will discuss a treatment plan and initial course of treatment to suit your symptoms and health goals.
Is Acupuncture Safe? How Do I Choose A Qualified Practitioner?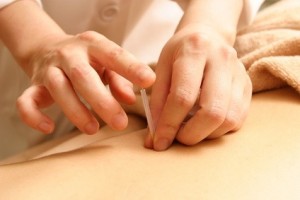 Yes! Acupuncture is extremely safe. When performed by a properly trained acupuncturist, serious side-effects are practically unheard of, while pleasant side-effects such as better sleep or increased energy are quite common.
A licensed acupuncturist spends 4 years, or 3,500 hours, studying acupuncture, theory, and anatomy, while gaining hundreds of hours of clinical experience. All needles are sterile and single-use, eliminating risk of infection. The risk of experiencing side-effects, especially serious ones, is far lower with acupuncture and East Asian Medicine than with conventional medicine.
While other practitioners, including MD ,DC, and PT, are legally allowed to practice acupuncture in many states, none are required to have but a small fraction of the training that a licensed acupuncturist (LAc) has. Wouldn't you rather get acupuncture from a practitioner who studied more than a weekend course?
Is Acupuncture Painful? What Does It Feel Like?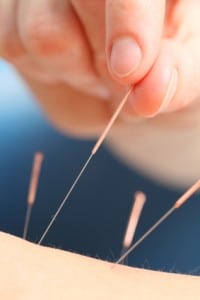 Many people, when first considering acupuncture treatment, are concerned that it will be painful. For most of us, the thought of 'needle' brings up images of the painful injections we received as a child, which is nothing like acupuncture! For acupuncture, the needles are thinner than a human hair and 40 of them can fit inside a hypodermic needle.
Although there can be some discomfort, most clients describe the acupuncture experience as enjoyable. People report sensations like an ache or sore muscle, warmth, or movement, all regarded as beneficial. It may feel a bit strange, but should not feel painful.
Additionally, acupuncturists employ a wide range of techniques that can assist in making acupuncture more comfortable, or in place of needles altogether. These include using a small guide tube to attain a painless insertion, or using specialty needles. Needle-free techniques that are commonly utilized are acupressure, non-insertion needling, moxibustion, cupping, massage, guasha, shoni-shin, and topical herbal preparations.
Is Shiatsu Massage Safe During Pregnancy? Can I Receive Shiatsu in my First Trimester?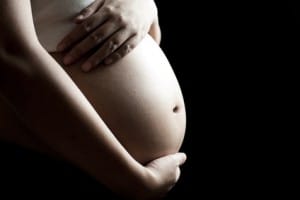 Yes! Shiatsu massage is wonderful throughout pregnancy, especially as the intensity and style of treatment is always customized to the needs of the client. Positioning during sessions is easily adjusted to suit the stage of pregnancy and mom's comfort. I have attended advanced training in Shiatsu for pregnancy. There are some points that should be avoided during pregnancy, but with training in both acupuncture and massage, I am well versed in the cautions and indications for all of these points.
Many massage establishments will not provide massage for women in the first trimester of pregnancy, but this is not because massage is dangerous in any way. Risks of complication are always highest in early pregnancy, leading some practitioners to avoid treating during this period. I feel that shiatsu is very beneficial to women at all stages of pregnancy and am completely confident in its safety, so I choose to see clients throughout.