My Journey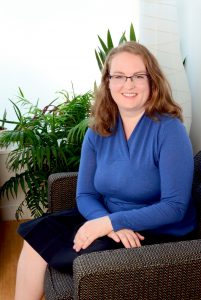 Throughout my childhood, I was always very healthy. But, in my late teens and early twenties, I started to struggle with confusing health symptoms: fatigue, depression, horrible menstrual cramps, irregular period, digestive trouble and acne. I went from doctor to doctor, not getting any answers or help. 
At 23, I finally got a diagnosis: PCOS (polycystic ovarian syndrome), a hormonal imbalance that affects menstruation and fertility, but also causes an array of other symptoms. I was told that I would never conceive a child naturally, that I'd be on medication for the rest of my life, and that there was little that could be done to manage my symptoms. I was devastated. But I finally had an answer and wasn't about to resign myself to my fate.
I started to seek out a different kind of healthcare. I went to an acupuncturist and a naturopath. I started to read everything I could, and pored over books about hormones, herbs, nutrition, and Chinese medicine. I started to make changes and experience changes in my body, gradually gaining energy and vitality and shedding my symptoms one by one.
This journey had such an enormous impact on my life that I wanted to help others find the same transformation that I had, and I enrolled in acupuncture school.
In 2010, I graduated from acupuncture school, after 4 intense years of learning everything I could about acupuncture, herbal medicine, bodywork, and natural medicine. That same year, my husband and I decided it was time to start a family. I knew that this might be a challenge, but I also knew that I now had the tools and knowledge to help me through this. Although it took us nearly a year, we finally conceived without needing medical intervention, and our baby boy was born in 2012. When we later decided to grow our family, we were able to conceive easily and welcomed our baby girl in 2015.
My Philosophy
Our bodies already know how to heal. The goal of any holistic healing practice is to step out of own way and create the space for our bodies' innate healing mechanisms to unfold. In my practice, I use acupuncture, herbal medicine, shiatsu massage as tools to create that healing space for my clients, as well as helping my clients find their own tools to continue that journey at home. If you are ready to transform your health, choose to never give up. No matter where you're starting or what you're trying to overcome, there is always a way to make things better. Your health is your own. There are reasons behind your health challenges. Illness doesn't just happen for no reason. This does not in any way mean that it's your fault, but it does mean that whether or not you heal is up to you. Everyone needs help to heal. What most people 'know' about healthy living is actually pulling them further away from true health. Finding the right help and the right path is the hardest part of healing. Learn to listen to your body and learn to ask for help.
My Experience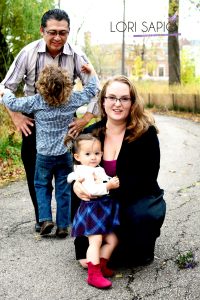 As part of my Masters training at Pacific College in Chicago, I spent over 1000 hours in a clinical setting. This included internships in the on-site clinic, as well as 2 years at the
Chicago Women's Health Center
, where I gained invaluable experience with women's health. I completed additional internships in Asian bodywork therapy and zen shiatsu. After graduation, I began my shiatsu practice and added acupuncture and herbal medicine in 2010. I have attended numerous continuing education courses on women's health and fertility, psycho-emotional disorders, advanced herbal medicine and acupuncture techniques, and the treatment of pain.
Since 2011 I have been teaching curriculum and continuing education courses at
Zen Shiatsu Chicago
. I have taught classes on Chinese medicine theory, acupuncture meridians and points, and Chinese herbal medicine and nutrition. I really enjoy seeing students light up with excitement as they deepen their understandings of East Asian medicine.
My Education & Qualifications
I am a licensed acupuncturist in Chicago, Illinois, and nationally certified in Chinese herbal medicine and shiatsu massage. I studied at Pacific College of Oriental Medicine in Chicago, and earned a Masters of Science in Traditional Oriental Medicine and a Certificate in Asian Bodywork Therapy. I continued my bodywork education at Zen Shiatsu Chicago, completing a Certificate in Zen Shiatsu.  I am nationally certified in Acupuncture and Chinese herbal medicine (NCCAOM).  Before finding my way to East Asian Medicine, I earned my BA in Linguistics from the University of Washington in sunny Seattle.