My Reason for Choosing Eastern Medicine
I was very healthy through my childhood and teen years, but by my twentieth birthday, I knew that something was 'wrong'. I was diagnosed with polycystic ovarian syndrome (PCOS), a type of hormonal imbalance, and told that I would be facing a lifetime of medication, and unlikely to conceive a child naturally. I was exhausted all the time and struggled with teenage acne that never went away. The medications I was prescribed had side effects that were worse than the symptoms they were treating, so I stopped them and vowed to find a better way. I wanted to heal, not to hide my symptoms behind a regimen of pills.
I started having acupuncture and taking Chinese herbs, and my life started to change: my symptoms slowly disappeared, and my energy and sense of vitality returned. When I was ready to have a child, acupuncture and Eastern medicine helped me to conceive naturally, and my baby boy was born in May 2012. Our family later welcomed a baby girl in April 2015.
Eastern medicine had such an incredible impact on my life that I wanted to make it my life's work. I am so thankful that I found this medicine, and that I get to share its possibilities with others.
My Experience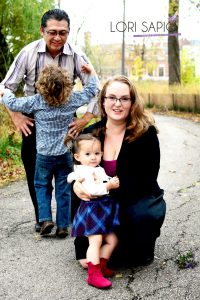 As part of my Masters training at Pacific College in Chicago, I spent over 1000 hours in a clinical setting. This included internships in the on-site clinic, as well as 2 years at the Chicago Women's Health Center, where I gained invaluable experience with women's health. I completed additional internships in Asian bodywork therapy and zen shiatsu. After graduation, I began my shiatsu practice and added acupuncture and herbal medicine in 2010. I have attended numerous continuing education courses on women's health and fertility, psycho-emotional disorders, advanced herbal medicine and acupuncture techniques, and the treatment of pain.
In 2011 I began teaching curriculum and continuing education courses at Zen Shiatsu Chicago. I have taught classes on Chinese medicine theory, acupuncture meridians and points, and Chinese herbal medicine and nutrition. I really enjoy seeing students light up with excitement as they deepen their understandings of East Asian medicine.
My Education & Qualifications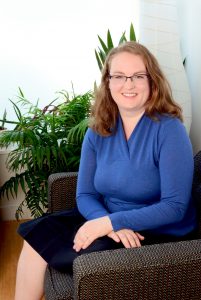 I am a licensed acupuncturist in Chicago, Illinois, and nationally certified in Chinese herbal medicine and shiatsu massage. I studied at Pacific College of Oriental Medicine in Chicago, and earned a Masters of Science in Traditional Oriental Medicine and a Certificate in Asian Bodywork Therapy. I continued my bodywork education at Zen Shiatsu Chicago, completing a Certificate in Zen Shiatsu. I am nationally certified in Acupuncture and Chinese herbal medicine (NCCAOM). Before finding my way to East Asian Medicine, I earned my BA in Linguistics from the University of Washington in sunny Seattle.