Acupuncture and East Asian Medicine for Fertility
"Making the decision to have a child is momentous. It is to decide forever to have your heart go walking around outside your body."
-Elizabeth Stone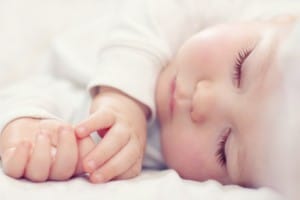 Trying to conceive is truly a momentous time in a woman or couple's life.  Whether you have dreamed of parenthood your whole life or have recently shifted your aspirations towards growing a family, acupuncture and East Asian Medicine can help you to conceive and maintain a healthy pregnancy.
An infertility diagnosis can feel insurmountable or crush your hopes for the family you've dreamed of, but many couples do conceive despite fertility challenges.  Acupuncture, especially when combined with Chinese herbal medicine and lifestyle guidance, can greatly improve a couple's chances of conceiving naturally.  East Asian Medicine can also improve outcomes of assisted reproductive technologies (ART), including IVF and IUI.
Acupuncture and East Asian Medicine support fertility by balancing hormones, improving blood flow to the uterus, and improving the quality of a woman's eggs and endometrial lining.  We can significantly increase your chances of natural conception if you have fertility challenges related to:
Irregular menstrual cycles

Polycystic ovarian syndrome (PCOS)
Endometriosis
Elevated FSH
Advanced maternal age
Infertility of unknown cause
East Asian Medicine can also improve outcomes in conjunction with ART because it been has shown to:
Increase blood flow to the uterus and ovaries

Thicken endometrial lining
Relieve stress and anxiety
Decrease side effects of fertility treatments
Call today to find out if acupuncture and East Asian Medicine can help you to overcome your fertility challenges.
Your Initial Consultation is Free.
Come in and meet us in person. Learn more about our approach and what we do. The free consultation is an opportunity to review your health history and goals and see if you're comfortable with our philosophy and recommendations.